Anna Kurņikova ir lielākā tenisa zvaigzne 90. gadu beigās un 2000. gadu sākumā, taču viņa ar lieliem panākumiem tenisa kortos lepoties nevar. Tāpēc vienā brīdī viņa kļuva par ķīlnieci savam publiskajam tēlam – pievilcīga jauna meitene, kuras dabiskais skaistums aizēno viņas spējas spēlēt tenisu. Žurnālisti, skatītāji un konkurentes vēroja katru viņas kustību un gaidīja neveiksmi. Savukārt WTA nevilcinājās izmantot Kurņikova tēlu sautīgiem nolūkiem. Jāatzīst, daļēji pie tā vainīga ir pati Anna. Bet kad sākās viņas psiholoģiskās problēmas, no kurām kā viņa pati arī ir teikusi, tā arī nespēja atgūties?
Ir 2002. gads, norisinās "US Open" turnīrs, bet vienā no preses konferencēm ar mediju pilnu zāli sarunājās skaistā krievu tenisiste. Viņas sejā redzams nogurums un bēdas, jo tikko neizteiksmīgā mačā atzīts mazpazīstamas Indonēzijas pārstāves pārākums. Annai tobrīd ir tikai 21 gads, taču neviens vēl neapzinājās, ka "US Open" ietvaros viņa vairāk neaizvadīs nevienu maču.
Uz Kurņikovas mačiem, lai gan viņa tā arī nespēja aizsniegties ne līdz WTA ranga pirmajai vietai, ne izcīnīt kādu no "Grand Slam" sērijas čempiones godiem vienspēlēs, ierasti pulcējās pilnas tribīnes. Par to, protams, jāpateicas viņas skaistajai ārienei. Anna bija viena no visvairāk aprunātajām, vislielāko interesi izraisošākajām un noteikti populārākajām tenisistēm tūrē.
2003. gada "US Open" krievietei nācās izlaist stresa kājas lūzuma dēļ, bet citos "Grand Slam" turnīros nācās samierināties ar zaudējumiem pirmajā kārtā. Sezona tika izgāzta… Kas bija visgrūtākais? Pēc katra zaudējuma kortā pret Annu pieauga naida runa. Mediji viņu nežēloja, tieši pretēji – norādīja ar pirkstu par viņas veiksmīgo komerciālo darbību ārpus laukuma un nievājoši rakstīja, ka uz korta tam nav nekādas nozīmes. Un tas simpātisko krievu sportisti "grauza" no iekšienes, jo viņa nevienam nevēlēja sliktu. Vēlējās tikai spēlēt pēc labākās sirdsapziņas un darīt to labi.
Pēc katras neveiksmes viņai uzdeva dažādus neglaimojošos jautājumus – jūs vispār trenējaties? Daudzas jūsu sistās bumbiņas neaizlidoja pat līdz tīklam! Vai  neliekas, ka daudzie zaudējumi liks zaudēt interesi par jums arī reklāmas tirgū, jo neviens negrib strādāt ar zaudētājiem? Un līdzīga stila uzbrūkoši jautājumi aizvien biežāk kļuva par Annas ikdienu. Par viņas nepietiekamo profesionālo attieksmi pret darbu neglaimojoši izteicās arī viņa pāriniece dubultspēlēs, leģendārā Šveices tenisiste Martina Higinsa!

Tomēr Annai bija grūti tikt galā ar spriedzi. Viņa bija nogurusi no tā, ka nespēja vienspēlēs izcīnīt nevienu lielo titulu. Viņa bija nogurusi no apnicīgajiem paparaci, kuri sekoja viņai teju uz katra soļa. Annai bija apnicis, ka katru reizi, kad viņa kortā novelk iesildīšanās jaku, vīrieši svilpj. Tā visa bija vienkārši par daudz. Viņas popularitātes straujais pieaugums notika vienā laikā, kad ASV tabloīdu un "dzeltenās" preses kultūra sāka savu izrāvienu, un arī internets pierādīja savu spēku kā liels ierocis popularitātes celšanā. Starta šāvienu tam, šķiet, iedeva toreizējā ASV prezidenta Bila Klintona un viņa sekretāres Monikas Levinskas seksa skandāls, vēlāk it kā respektabli žurnāli intervijās slavenībām lūdza iedziļināties intīmās viņu dzīves detaļās, bet vienlaikus par to steidza demonizēt. Un tas notika arī ar Annu.
Par viņu rakstīja: "Viņai ir paši īsākie svārki, kurus jūs būsiet redzējuši tenisa laukumos, kā arī pats iekārojamākais vīrs no visām tenisistēm (mūziķis Enrike Iglesias). Bet 18 gadus jaunā Anna Kurņikova uzstāj, ka ir jaunava un ir tikpat tīra un balta kā Vimbldonas spēļu formas. Viņa saka, ka nevienu savā gultā nelaiž. Jūs tam spējat noticēt?"
Un kā jau minēts, arī turnīru organizētāji nekautrējās sevis reklamēšanai izmantot Anna seksapīlu, nereti izdomājot dažādus, reizēm pat balansējošus uz seksisma robežas, saukļus. Bet tas bija viņas pašas nopelns, jo jau no sākta gala viņa labāk izvēlējās pozēt uz dažādu vīriešiem paredzētu žurnālu vākiem vai dzeltenās preses izdevumiem, nevis sporta laikrakstiem. Un godīgi sakot, arī sporta ziņu topos viņa negozējās, jo gluži vienkārši pietrūka individuālo panākumu…
Žurnāls "People" viņu iekļāva pasaules 50 skaistāko cilvēku topā, kad viņai bija vien 16 gadu, bet pāris gadus vēlāk FHM nosauca viņu par seksīgāko sievieti uz zemeslodes! Tam bija sava cena, jo aizvien vairāk tika norādīts uz viņas "neveiksmīgo" tenisa karjeru. ESPN pat reiz nosauca Annu par vienu no lielākajām vilšanām profesionālajā sportā pēdējo 25 gadu laikā.
Tomēr tēlu veido katrs indivīds pats. Diez vai kāds viņas vietā izvēlējās pozēt peldkostīma reklāmā, kuras sauklis bija "Only the ball should bounce"! Daudz tika runāts arī par krievietes, šķiet, nepareizo pieeju, veidojot spēļu kalendāru. Proti, kad tika dota priekšroka startēt vairāk "lielajos" turnīros, mazāk tādos, kas ir mazākas nozīmes, bet tieši tur bija iespējams iekrāt vairāk uzvaru. Tas netika darīts un jāteic, ka nemaz tik slikti Annai negāja, jo WTA rangā augstākā sasniegtā vieta bija astotā. Neslikts rezultāts! Bet skaidrs, ka no viņas gaidīja vairāk. Cik pamatoti? Tas arī ir labs jautājums.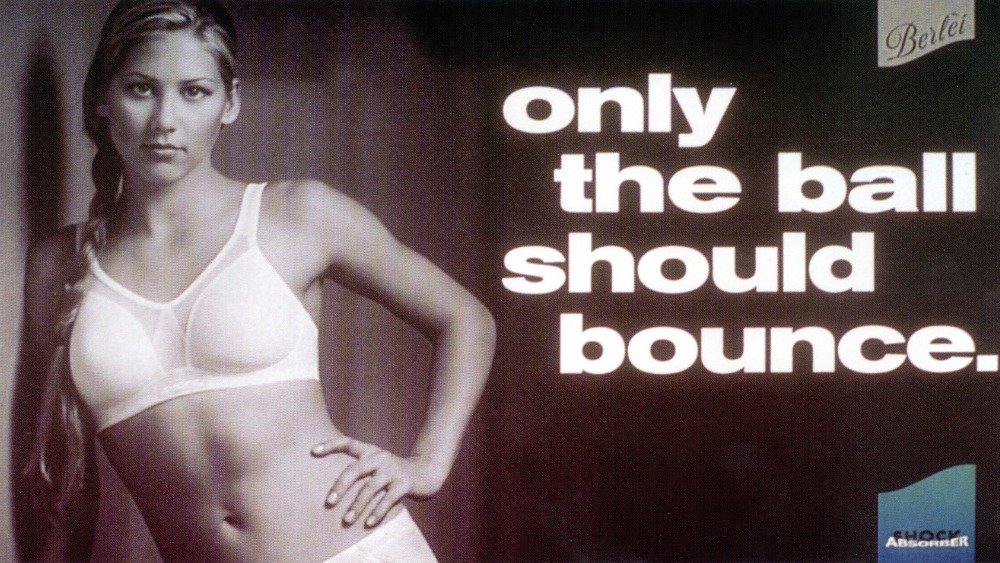 Vēl viens piemērs par Kurņikovas raksturu. Pozējot "Sports Ilustrated", fotogrāfs Annai saka: "Pagriezies uz vairāk uz mūsu un saules pusi un mēs tevi padarīsim skaistu! Objektīvs dara brīnumu lietas!" Uz ko viņa atbildēja: "Es jau tā esmu skaista, vienkārši fotografējiet un viss tāpat būs lieliski!"
Viena no teorijām par Kurņikovu bija tāda, ka, pozējot visiem šiem vīriešu un dzeltenās preses žurnāliem, uz tā rēķina tika atņemts laiks treniņiem, kā rezultātā notika arī degradēšanās tenisa spēlēšanā. Un teorija šķiet diezgan objektīva, ņemot vērā, ka 14 gadu vecumā viņa uzvarēja "Orange Ball" turnīrā, kur piedalās jaunieši līdz 18 gadiem. Tāpat arī tika sasniegts pasaules junioru ranga pirmās raketes gods. Tātad – talants bija neapšaubāms!
"Es nedaru visas tās lietas, par kurām jūs rakstāt. Es principā 99% gadījumos neesmu tāda, kā par mani raksta," tā 2002. gada Vimbldonā krieviete atbild kādai žurnālistei. Bet Annai kaut kas acīmredzami pietrūka, kā piemēram, spēcīga forehanda un fiziskā sagatavotība – viņa cīnījās ar traumām un tā jau mazais treniņu apjoms šo situāciju neuzlaboja. Vēl viens fakts – salīdzinoši īsais augums (173cm), kamēr elites spēlētājām tādām kā māsām Viljamsām vai Lindsejai Devonportejai tas sniedzās pie vai pāri 180 cm. Kombinācijā ar vājo psiholoģiju, bija grūti paredzēt lielus panākumus. Kurņikova bieži ātri salūza un mačus zaudēja, tiem pat īsti nesākoties. Ļoti bieži viņas darbībās bija lasāma bezpalīdzība uz korta, bet acīs nevarēja atrast vēlmi to pārvarēt.
Protams, te runa ir par to, ka viņa tenisa elitē ienāca vēl būdama bērns un vēlāk pusaudze. Viņai nebija laika aprast pie jaunās profesijas un tās īpatnībām, jo viņa bija slavena jau uzreiz! Beigās tas viss noslēdzās ar to, ka karjera traumas dēļ tika noslēgta 22 gadu vecumā…
Neskatoties uz to, viņai ir divi izcīnīti Austrālijas lielās balvas "Grand Slam" tituli dubultspēlēs, vienspēlēs sasniegta pozitīva bilance 209-129, tiesa, bez WTA līmeņa tituliem un ar diviem ITF, bet naudas balvās, spēlējot tikai tenisu, nopelnīti vairāk nekā trīs miljoni eiro… Ja ne traumas un visa tā tikai kā seksīgas būtnes drāma, nevis kā intriģējošas sportistes, kura galvenās uzvaras izcīna kortā, kas zina, kādu karjeru viņa būtu piedzīvojusi…