UFC (Ultimate Fighting championship) 261. šova ietvaros savu titulu pirmajā vidējā svarā līdz 77,1 kilogramam noturējis viens no Āfrikas pārstāvjiem Kamaru Usmans, kurš otrajā raundā ar iespaidīgu taisno sitienu "izslēdza" pļāpīgo, ASV dzimušo Horhi Masdivālu. Tādējādi Āfrikas kontinentam šobrīd ir trīs aktuālie čempioni – nigērietis Usmans, viņa tautietis Izraēls Adesanja un kamerūnietis Frensiss Nganu.
UFC prezidents Dana Vaits jau ilgstoši lolo ideju par cīņu šova sarīkošanu Āfrikas kontinentā un preses konferencē to apstiprināja vēlreiz, sakot: "Mēs tēmējam uz 2022. gadu. Šobrīd notiek aktīvs darbs, lai mēs to varētu īstenot. Runa nav tikai par pandēmijas radītajām sekām, bet visi zinām, ka Āfrikā ir daudz citu izaicinājumu, bet mēs vēlamies tur būt!" Vai tas nozīmē, ka UFC piedzīvos aizvien pieaugošāku Āfrikas invāziju?
Āfrika – UFC vēl neapgūtais tirgus
Nav noslēpums, ka UFC meklē jaunus tirgus. Lai palielinātu auditoriju un līdz ar to peļņu, turnīri tiek rīkoti ne tikai ASV, bet arī Eiropā un Dienvidamerikā, iepriekš notika arī Saūda Arābijā, ko nosauca par "Fight Island" covid apstākļos. Un viens no vēl neattīstītajiem tirgiem ir Āfrika. Kad atskatāmies cik Āfrikai ir čempionu un kādas vietas tie ieņem "pound for pound" ieskaitē (visi atrodas top5), UFC paplašināšanās šajā teritorijā it kā varētu šķist tikai laika jautājums. Starptautiskie mediji jau kādu laiku raksta par gaidāmo afrikāņu dominēšanu UFC, bet paši cīkstoņi paziņojuši par vienotību. Spilgts piemērs bija, kad Usmanam vaicāts vai viņš neapsver domu pāriet uz vienu svara kategoriju augstāk, lai cīnītos par vēl vienu čempiona jostu, uz ko viņš atbildēja: "Labāk lai ir divi nigērieši katrs ar vienu jostu, nevis viens nigērietis ar divām. Izraēls ir mans brālis, tāpēc nemaz nedomāju, ka kādreiz varētu pret viņu cīnīties." Tiesa, jautājumā par to vai viņš ir uzskatāms par visu svara kategoriju ieskaišu labāko cīkstoni kopā ar Nganu, Usmans teica skaidri: "Jā, protams! Es esmu labākais, labāks pat par saviem brāļiem, piedodiet."
Tikmēr Adesanja par potenciālo cīņu šovu Āfrikā izteicies gana tēlaini: "Es domāju par spēcīgo tēlu, kādu veidos tas, ka līdzās soļo trīs čempioni no mūsu kontinenta. Mēs kopā esam vienoti un spēcīgi. Kolonisti savulaik no Āfrikas izveda ārā ļoti daudz zelta, tagad ir pienācis laiks nedaudz sapelnīt atpakaļ." Un runājot par viens otra atbalstīšanu, par to šaubu nav – lokālpatriotisms šiem vīriem netrūkst. Kaut vai par piemēru ņemot Usmana izteikumus par pārcelšanos uz citu svara kategoriju, kā arī tas, ka pašam Usmanam treniņos palīdz smagā svara čempions Nganu. Un, protams, jāņem vērā arī fakts, ka parasti nabadzīgāku pasaules reģionu pārstāvjiem vērtību sistēma bieži ir citādāka nekā tā saukto attīstīto valstu sportistiem, jo (teju) visi kā viens ir ar savu smago bērnības un dzīves stāstu, bet pievēršanās sportam viņus ir izglābusi.
Mediji steidz salīdzināt Āfrikas invāziju UFC ar aizgājušās dekādes sākumu, kad šajā organizācijā sevi skaļi pieteica tādi brazīlieši kā Andersons Silvs, Fabrisio Verdums, Žuniors Doš Santušs, Hosē Aldo un citi. Lai arī Āfrikai šobrīd ir "tikai" trīs čempioni, Vaita plāni ir grandiozi un viņš pats atzinis, ka jau ilgstoši seko līdzi notikumu attīstībai šajā kontinentā. Un tas ir saprotams, jo galvenais ir nauda, bet to UFC un Vaits nebaidās tērēt. Nigērijā vien ir ap 150 miljoniem iedzīvotāju, bet no turienes nāk divi čempioni. Āfrikā kopumā dzīvo aptuveni miljards, bet kad cīņā dodas kāds no čempioniem, tā viņiem jūt līdzi viss kontinents. Cik nu kurā ciemā ir pieejama elektrība un TV… Jā, tā ir skarbā realitāte, kas vienlaikus dara uzmanīgus arī UFC pārstāvjus.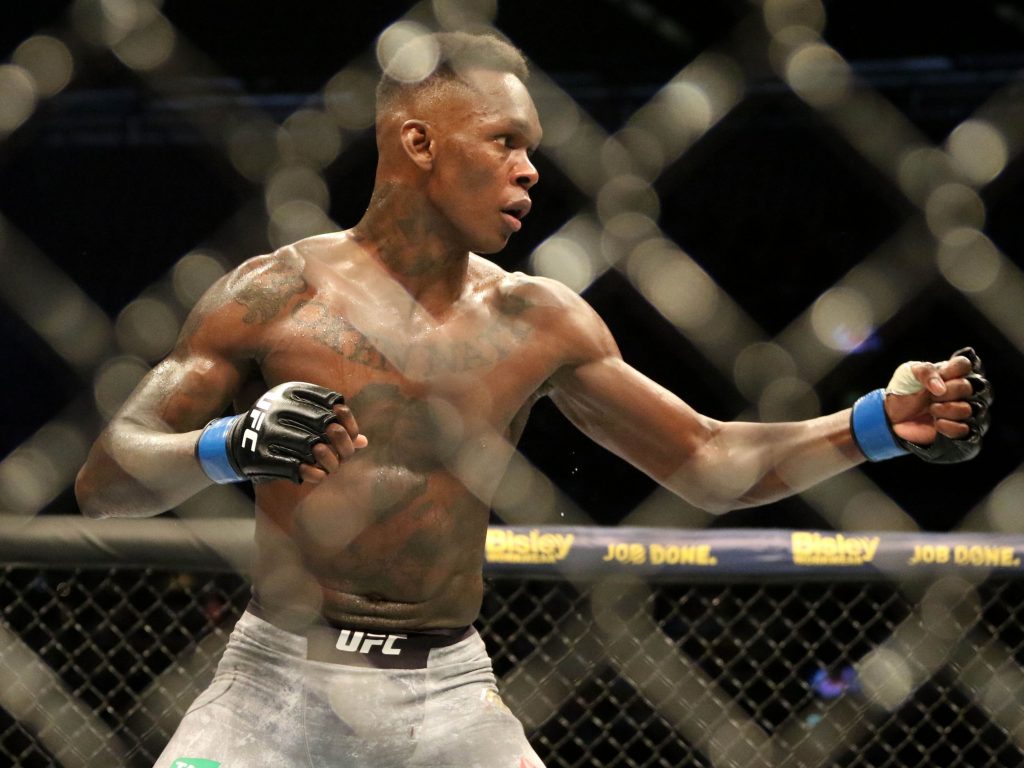 "Liela daļa cilvēku noteikti nezina, bet mūsu sports Āfrikā ir ļoti populārs. Kādu laiku atpakaļ mums arī bija televīzijas līgums Āfrikā, bet tur darbojās vēl viena cīņu sporta organizācija, kas reģionā ir iekarojusi popularitāti un strādā labi. Šīs divas lietas ir palīdzējušas mūsu produktu padarīt pieejamu arī Āfrikas tirgum, un tā šobrīd ir realitāte, ka mēs nopietni skatāmies uz šovu rīkošanu arī tur uz vietas," sacīja Vaits.
Āfrikas čempionu parādīšanās uz lielās skatuves ir ne tikai sporta, bet arī politisks notikums. Februārī, kad tika atzīmēts "Black history" mēnesis (šajā laikā tiek atcerēti melnādaino cilvēku sasniegumi ASV), UFC mājas lapā tika publicēta organizācijas melnādaino atlētu panākumu hronoloģija. Atsevišķs sasniegums ir ne tikai afroamerikāņu, bet arī attiecīgā kontinenta pamatiedzīvotāju parādīšanās, jo ilgu laiku viņi nebija UFC.
Un Vaits noteikti lūkojas uz 1974. gada "The Rumble in the Jungle" pasākumā Zairā, kur tikās bokseris Muhameds Ali un Džordžs Formens. Tam laikam cīņa nesa vienkārši apbrīnojamus komerciālos panākumus. Jāatzīmē, ka tolaik nebija nekādu interneta straumēšanas platformu un "pay per view" opcijas viedierīcēs, bet gan tāda lieta kā maksas televīzija. Tiek lēsts, ka kopējie cīņas ienākumi mērāmi pāri 100 miljoniem dolāru, bet pēc mūsdienu inflācijas rādītājiem tas būtu piecas reizes vairāk jeb pāri 500 miljoniem… Un Vaits naudu mīl!
Čempioni dzimuši Āfrikā, auguši Rietumos – cik "tīri" afrikāņi tie ir?
Ja neskaita trīs esošos čempionus, UFC grūti atrast pat desmit Āfrikā dzimušus cīkstoņus, un gandrīz visi pārēji ir tālu no iespējas cīnīties par tituliem. Brazīlijas vilnis (kas sākās 2000. gados un turpinājās 2010. gadā) deva MMA unikālu cīkstoņu daudzveidību, kuri jo īpaši guva panākumus, pateicoties džiu-džitsu (populārs cīņas veids reģionā) mākslai. Atšķirībā no Brazīlijas, cīņas māksla Āfrikā nav tik attīstīta, un visi pašreizējie čempioni savu talantu attīstījuši Rietumvalstīs.
Pirmais Āfrikas čempions Kamaru Usmans dzīvoja Nigērijā līdz sešu gadu vecumam un pēc tam kopā ar vecākiem pārcēlās uz ASV. Tur viņš pievērsās cīņu sportam un iestājās Nebraskas universitātē, kur ieguva stipendiju un turpināja trenēties. Usmans sākotnēji cīņās piedalījās ar iesauku "Marty" (tagad – "The Nigerian nightmare" jeb nigēriešu murgs), kas izraisīja baumas par Usmana daudzšķeltnaino personību, kam uzmanību pievērsa Masdivāls, bet Kolbijs Kovingtons pat apsūdzēja Kamaru, ka viņš ir dzimis Nebraskā, nevis Nigērijā.
Vēlāk Usmans paskaidroja, ka iesauka Mārtijs izveidojusies viņa sarežģītā pilnā vārda dēļ – Kamarudins. Lai gan pārējie Kovingtona un Masvidāla vārdi nav apstirpinājušies, viena lieta ir skaidra – Usmans ir amerikāņu, nevis afrikāņu cīņas skolas produkts. Lai gan Usmanam ir ASV pilsonība un tur ir nodzīvojis gandrīz 30 gadus, viņš sevi pozicionē kā nigērieti un starptautiskajās sacensībās startē zem šīs valsts karoga, bet vairākos publiskos pasākumos pirms cīņām viņš nekautrējas visiem par savām saknēm atgādināt, nokrāsojot seju Nigērijas karoga krāsās un apsedzoties ar pašu karogu. Protams, sportists var pārstāvēt sev vēlamo valsti pēc saviem ieskatiem, bet ņemot vērā visus iepriekš nosauktos faktus, Āfrikas čempiona statuss ir ļoti pretrunīgs, jo Usmans Āfrikā nav trenējies nevienu dienu. Nevienu!

Līdzīga situācija ir ar Adesanju, kurš uz dzīvi uz Jaunzēlandi pārcēlās, kad viņam bija 10 gadu. Līdz tam ar cīņu sportu viņš nebija nodarbojies, interesējies tikai par multenēm un komiksiem. Lai arī Adesanja atzīstas mīlestībā pret Nigēriju, viņš bieži dodas cīņās ar Jaunzēlandes karogu. Savulaik vienā no cīņām Ķīnā (kā kikbokserim) viņš uzstājies vietējo valodā, lai iepriecinātu vietējo auditoriju. 2016. gadā vienā no promocijas kampaņām Adensaju raksturoja kā cīnītāju ar "melnu ādu, bet ķiniešu sirdi"…
Savukārt Nganu no afrikāņu čempionu trijotnes ir vecākais (34 gadi) un Āfrikā nodzīvojis visilgāk – līdz 25 gadiem. Tiesa, savā kontinentā viņš tā arī nav nodarbojies ar profesionālu sportu. Boksa pamatus viņš apguva vienā no Kamerūnas nabadzīgo cilvēku centriem un sporta zālēm. Īsto cīņu sporta izglītību un pieredzi viņš ieguva Parīzē, uz kurieni pārcēlās kā nelegālais imigrants, peldot koka laivā pāri okeānam. Viņu izglāba Sarkanais Krusts, pēc tam viņš pavadīja divus mēnešus cietumā Spānijā līdz nonāca Parīzē. Gulēja uz ielām, staigāja apkārta pa sporta zālēm un prasīja iespēju trenēties. Tieši Francijā un vēlāk ASV Nganu tika iepazīstināts ar MMA, jo viņam teica, ka viņš jau ir pietiekami vecs un bez profesionālas boksa pieredzes. Neviens viņam nedos iespēju cīnīties boksā, jo viņam nav nez profesionālā pieredze, ne promoutera, nekā. Viņš vispār gulēja zālē… Filmas cienīgs stāsts nudien.
Līdz ar to rodas leģitīms jautājums – vai tiešām šie cīkstoņi ir īsteni Āfrikas čempioni? Ņemot vērā faktu, ka vienīgais no trijotnes, kas ar kādu no cīņu sporta disciplīnām (viņa gadījumā boksu) nodarbojies dzimtenē ir Nganu, turklāt tas nav noticis profesionālā līmenī, bet abi nigērieši savu dzimšanas vietu pametuši vēl bērniem esot. Par kādu Āfrikas skolu mēs varam runāt? Tieši tā, tādas īsti nav, un tas traucē arī no mārketinga viedokļa. Tā gan nav vienīgā problēma.
Āfrikas čempioni dzimtenē nav zvaigznes – tas Vaitu dara domīgu
Lai arī Vaits neslēpj savu entuziasmu par Āfrikas tirgu, realitāte nav tik rožaina, jo šī reģiona pārstāvji burtiski ir saslimuši ar futbolu, jo tur, atšķirībā no cīņu mākslas, zvaigznes parādās regulāri. Āfrikas futbolisti jau pagājušā gadsimta beigās iekaroja Eiropu, savukārt MMA cīnītāji tikai nesen pieteikuši sevi šajā sporta veidā. Pirms tam ar MMA pārsvarā nodarbojās ASV dzimuši melnādainie sportisti, bet afrikāņi nekotējās augstākajos plauktos. Atšķirību Āfrikas cīkstoņu un futbolistu popularitātē ilustrē sociālie tīkli – 2019. gada Āfrikas labākajam futbolistam Sadio Manem vietnē "Instagram" ir 8,8 miljoni sekotāju – gandrīz tikpat daudz cik trim Āfrikas UFC čempioniem kopā…
Tāpat Āfrikā liela daļa iedzīvotāju neinteresējās par UFC kā tādu un nemaz nezina par esošo atlētu eksistenci, jo cīņas televīzijā tiek rādītas reti, bet maksas translāciju iegāde internetā neietilpst vietējo iedzīvotāju paradumos un būsim godīgi – liela daļa nemaz to nevar atļauties vairāku iemeslu dēļ. Gan naudas, gan arī nesakārtotās infrastruktūras dēļ. Adesanja tiek uzskatīts par populārāko no trijotnes, bet apjomīgā aptaujā vairākās Āfrikas valstīs noskaidrojās fakts, ka viņu tur īsti nepazīst…
Āfrikā dzimušo cīkstoņu (šādi ārvalstu medijos tiek dēvēti esošie trīs čempioni) panākumi var kaut ko mainīt, taču tas prasa laiku. Tas notika ar tekvondo, kad pēc nigēriešu bronzas 2008. gada olimpiskajās spēlēs šis sporta veids šajā reģionā kļuva ārkārtīgi populārs. Tajā pašā laikā savu ieguldījumu sniedz ne tikai UFC, bet arī boksa pārstāvji. Daudzi varbūt nemaz nezina, ka britu bokseris Entonijs Džošua dzima un bērnībā neilgi dzīvoja Āfrikā, un tam par godu veltīja tetovējumu savai dzimtenei (uz pleca uzzīmēta Nigērijas karte).
Lai arī idejas par pasākuma rīkošanu Āfrikā ģenerējas jau vairākus gadus, Vaitu domīgu padara ne tikai iepriekš minētie fakti, bet vienlaikus arī lielā nabadzība un drošības apsvērumi. Kā zināms, Āfrikas valstis aizvien liela daļa slīkst nabadzībā un reģionos uzdarbojas kaujinieku grupas un dažādi klani, kas rada nestabilu drošības situāciju. Tik liels pasākums kā UFC cīņu vakars noteikti liktu sarosīties arī teroristisko organizāciju līderiem un citiem ekstrēmi noskaņotiem grupējumiem.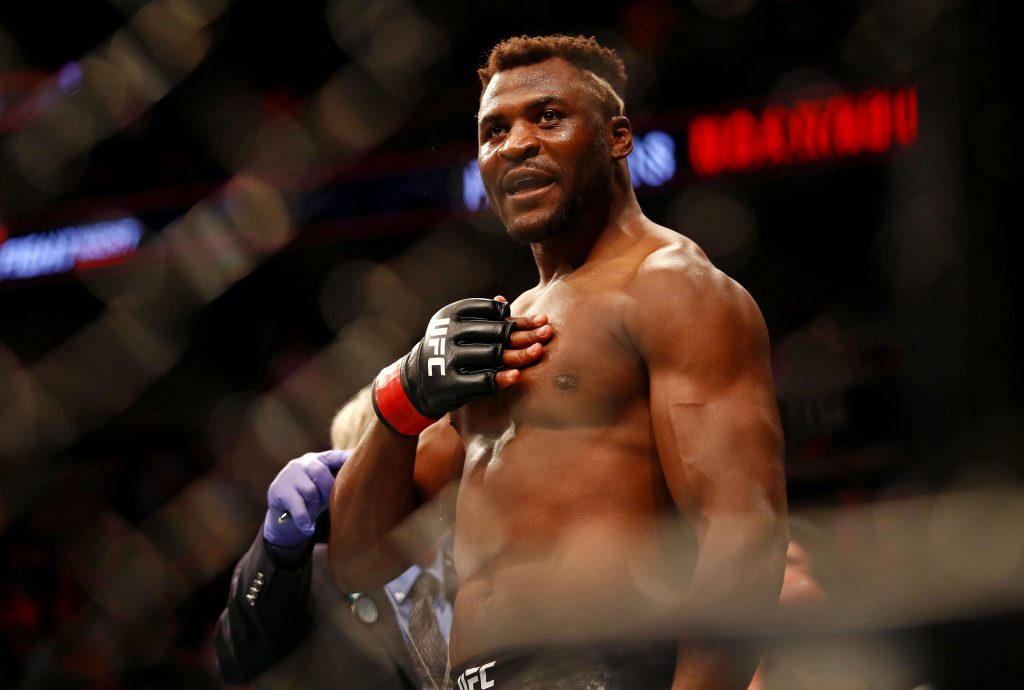 Kā pēc titula izcīnīšanas sacīja Nganu: "Tam ir jānotiek, mēs šobrīd par to domājam. UFC ir jāorganizē cīņu šovs Āfrikā. Trīs čempioni – es Usmans un Adesanja – to mūsu dzimtenei ir nopelnījuši. Mums par godu pienākas vismaz viens turnīrs Āfrikā!"
Tiesa, varbūt UFC ir citi plāni – vērienīgāki nekā viens turnīrs. Baumo, ka organizācija varētu pārcelt vienu no "The Ultimate Fighter" (UFC izveidots produkts) epizodēm uz Āfriku, kā tas notika Brazīlijā. Tas ne tikai pievērsīs afrikāņu uzmanību MMA, bet arī ļaus spīdēt vietējiem talantiem. Āfrika ir slikti izpētīts reģions MMA pasaulē un šāds produkts varētu interesēt Rietumu auditoriju.
Tāpat jāatzīmē, ka viena no lielākajām cīņām UFC vēsturē starp Hosē Aldo un Konoru Makgregoru norisinājās Brazīlijā, tieši tāpēc, ka brazīlieši bija masveidā sevi pierādījuši vairākās svara kategorijās un tas bija tikai loģisks solis vismaz vienu tādu pasākumu uzrīkot tur. Protams, ka neskatoties uz to, ka "uz papīra" it kā ir pamats biznesa plānam, dzīvē ne vienmēr viss piepildās kā vēlētos. Uz to norādīja arī Vaits, kurš sacīja: "Mēs nezinām, kas notiks pēc gada. Vai visi trīs puiši aizvien būs čempioni, vai viņi būs veseli vai nē. Mēs nezinām kas galu galā notiks ar pandēmiju un vai netiks piedzīvoti piektie, sestie un desmitie vīrusa viļņi. Bet varu pateikt, ka darbs pie cīņu šova organizēšanas Āfrikā jau notiek! Mēs esam gatavi iekarot šo tirgu un padarīt UFC pieejamāku arī Āfrikas auditorijai."
Un te jāpiemin flirts ar Krieviju. Atcerēsimies, ka viena no spilgtākajām pirmajām MMA sporta zvaigznēm bija Fedors Jemeļajenko. Jau viņa laikos tika runāts par iespēju kādu no cīņu šoviem aizvadīt Maskavā, bet līdz ar Habiba Nurmagomedova ienākšanu UFC, šīs runas ieguva jaunu elpu. Tāpat Vaits klusībā noteikti cerēja, ka bez Habiba uzspīdēs vēl kāda krievu zvaigzne, kā piemēram, Hamzats Čimajevs vai kāds no Habiba brālēniem. Realitātē (vismaz pagaidām) tas nav piepildījies un arī sarežģītās politiskās situācijas dēļ iespējas sadarboties ar Krieviju ir mazinājušās. Bet tirgus noteikti ir vilinošs, par ko liecina arī lokāla līmeņa interese par MMA stila cīņām un mediju veltīto uzmanību.
Lai vai kā, šobrīd UFC topā ir trīs Āfrikā dzimuši čempioni un tāpēc Vaitam tieši šis kontinents šobrīd ir "karstais kartupelis". Kā to izdosies realizēt? Tas būs atkarīgs no vairākiem faktoriem, bet vissvarīgākais, šķiet, tomēr ir uzvaras – vai minētā trijotne spēs noturēties tornī pietiekami ilgi, lai visi trīs varētu aizstāvēt čempionu jostas vienā vakarā? Un vai pretī būs pietiekami "skaļš" pretinieks, jo UFC nauda ģenerējas tieši tādos gadījumos. Skaidrs, ka Vaits to ļoti vēlētos un domājams arī UFC fani!