"Sporta pils" turpina rakstu sēriju "Lifestyle", kurā tiek doti padomi veselīga dzīvesveida uzturēšanai.
Šoreiz pievērsīsim uzmanību cik svarīgi cilvēka veselībai ir, lai būtu veselas aknas.
Jau sengrieķu mitoloģijā minēts, ka titāns Prometejs nolaupīja uguni, ko nonesa uz zemes un dāvāja cilvēkiem. Debesu un pērkona Dievs Zevs viņu par to sodīja – iekala ķēdēs Kaukāzu kalnos, kur katru dienu lidoja ērglis, kurš knābāja viņa aknas, bet nakts laikā tās atkal atauga. Savukārt Senajā Romā aknas tika izmantotas, lai pareģotu nākotni. Mēs raksta turpinājumā nākotni neparedzēsim, bet gan atgādināsim visiem labi zināmo patiesību. Tā teikt, atkārtošana zināšanu māte!
Kādas funkcijas veic aknas?
Aknas droši var saukt par organisma galveno "brigadieri", kurš ir atbildīgs par pareizu visa organisma "darbu". Tās veic aptuveni 250 funkcijas mūsu organismā. Tās piedalās imūnsistēmas un vielmaiņas darbībā, neitralizē organismam nevēlamās vielas, uztur nemainīgu asins sastāvu (homeostāzi), sintezē barības vielas (gremošanas procesi), uzkrāj vitamīnus, dzelzi un citus cilvēka veselībai noderīgus elementus.
Nepārspīlējot var teikt, ka principā visi apzinās alkohola un tabakas negatīvo ietekmi uz veselību, it īpaši uz aknu darbību, kas, savukārt, atsaucas uz visu ķermeni. Tomēr alkohola lietošana un smēķēšana nebūt nav vienīgās lietas, par ko būtu jāpiedomā, jo pat šķietami nekaitīgas lietas var ietekmēt Jūsu orgānu stāvokli.
Turklāt, aknas ir viens no orgāniem, kam ir neticamas atjaunošanās spējas. Vienlaikus tas nenozīmē, ka tās ne no kā "nebaidās" un ar visiem nevēlamajiem elementiem spētu tikt galā bez sekām. Tieši pretēji – pret tik nozīmīgu orgānu ir jāizturas ļoti piesardzīgi, jo pat no pirmā acu skatiena nekaitīgs ēdiens vai ikdienas ieradumi var destruktīvi ietekmēt aknu darbību.
Kādi faktori negatīvi ietekmē aknu darbību?
Alkoholu un tabaku jau minējām, tomēr svarīgi ir pievērst uzmanību arī pārtikai un dažādiem citiem, ne pārāk veselīgiem ieradumiem!
Trekni, kūpināti un pikanti ēdieni
Lai arī cik tie būtu cilvēka mēles garšas kārpiņām baudāmi, mūsu aknām tie nav labākie draugi. Aknas ir atbildīgas par tauku sagatavošanu to izvadīšanai no organisma. Pārmērīgs taukainu, cepu vai, tā saucamā, "fast food" patēriņš maksimāli noslogo aknas, tauki nogulsnējas orgāna iekšienē, no kā var rasties iekaisums.
Īpaši asu ēdienu gurmāniem jāņem vērā, ka tie satur kapsaicīnu un citas rūgtas vielas, par kuru pārstrādāšanos organismā atbild tieši aknas. Ja regulāri uzturā lietojat pikantu ēdienu, aknās rodas pārāk daudz žults, kas ir pilna ar akmeņu nogulsnēšanos žultspūslī vai žultsvados. Starp citu, žults izdalās vien tad, kad mēs ēdam – aptuveni trīs līdz 12 minūšu laikā pēc maltītes ieturēšanas sākuma. Līdz ar to nebūtu veselīgi tukšā dušā mieloties ar košļājamo gumiju, jo tā tiek sūtīti nepareizi signāli  organismam – tas domā, ka notiek ēdiena uzņemšana, kaut gan patiesībā tas nenotiek. It īpaši svarīgi tas ir uz paģirām – ar tukšu vēderu to nav ieteicams darīt, jo tādā stāvoklī organisms ir novājināts un vieglāk ievainojams.
Saldumi un miltu produkti
Aknas ir iesaistītas metabolismā un ogļhidrātu pārstrādē, tāpēc pārmērīgs saldumu un miltu izstrādājumu patēriņ spara papildu slodzi orgānam, kas nelabvēlīgos apstākļos var novest pie aptaukošanās un liekā svara.
Sāļi ēdieni
Sāls jeb zinātniski saukts – nātrija hlorīds – ir organismam būtisks. Tomēr Amerikas Ķīmijas biedrības ārsti eksperimentālo pētījumu laikā atzīmēja sāls pārpalikuma organismā iespējamo negatīvo ietekmi uz aknu šūnu darbību. Iespējams (domas par to dalās), tas palielina šūnu bojāšanos risku un palēnina jaunu hepatocītu veidošanos.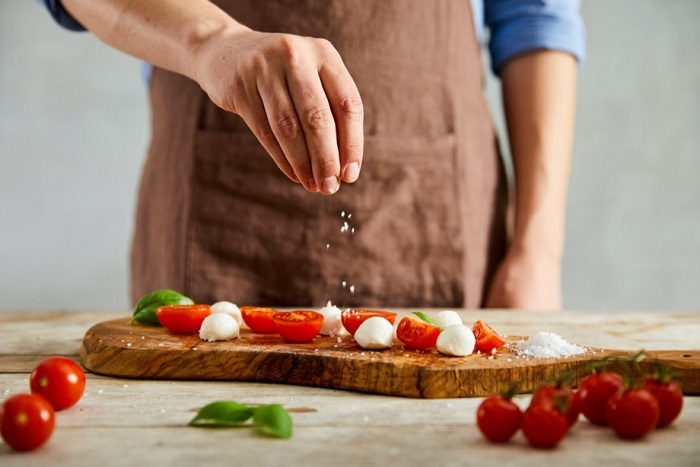 Skābi augļi un dārzeņi
Šie pārtikas produkti satur skābes. Ja tos uzturā lieto daudz un pastāvīgi, tas novedīs pie žultspūšļa traucējumiem un žults izvades stagnāciju žultsvados.
Uztura bagātināji, sporta vitamīni un medikamenti
Uztura bagātinātāji – konservanti, stabilizatori, emulgatori palielina aknu slimību un visa kuņģa zarnu trakta attīstības risku. Uztura bagātinātāji, sportošanai paredzētie vitamīni un dažādi medikamenti satur vielas, kas var uzkrāties veselībai svarīgajos orgānos un galu galā novest pie tā, ka organisms vairs nav spējīgs tos pietiekamā ātrumā un daudzumā izvadīt, kas noved pie nopietnām veselības problēmām.
Mazkustīgs dzīvesveids
Bez fiziskām aktivitātēm organismā izjūk tauku izmantošanas procesi, kas, savukārt, var izraisīt aknu slimības. Tāpēc svarīgi ir kustēties – vai tā būtu skriešana, peldēšana, soļošana vai kāda cita fiziska nodarbe. Fiziskas aktivitātes arī nodrošina labāku asinsriti, kas uzlabo ne tikai fizisko, bet arī garīgo veselību.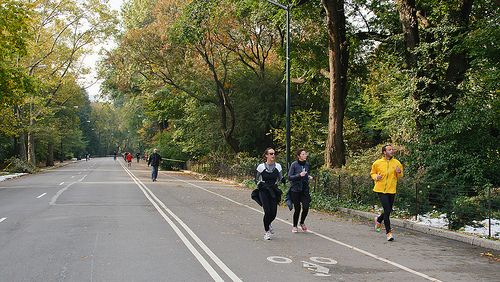 Slikta ekoloģija un mājsaimniecībā lietotie toksīni
Vides piesārņojums, kā arī pārmērīga kosmētikas un sadzīves ķīmijas (šampūnu, veļas pulveru, dažādu tīrāmo līdzekļu, u.t.t.) lietošana papildus neveselīgam uzturam un kaitīgiem ieradumiem var negatīvi ietekmēt aknu funkcionēšanu. Tas ir zinātniski pierādīts!
Stress
Hronisks stress un slikts miegs pastāvīgi iznīcina aknu šūnas un var izraisīt to iekaisumu un nekrozi (tā ir šūnu, orgāna daļas vai orgāna atmiršana dzīvā organismā).
Pārāk ātra svara zaudēšana
Ātra svara zaudēšana ir bīstama veselībai – tā var izraisīt pašas aknu aptaukošanos un akmeņu veidošanos. Turklāt, straujš svara zudums ir arī liels stress ķermenis, kas, pieticīgas diētas dēļ, ir spiests strādāt ārkārtīgi "ekonomiskā" režīmā.
Kā saglabāt labu aknu veselību?
Lielākā daļa orgānu sāk sūtīt signālus pēc palīdzības, kad vairs netiek galā ar slodzi. Turpretī aknas bieži nenorāda uz bojājumiem. Sajust aizdomas, ka kaut kas ar organismu nav kārtībā, var tikai ar netiešām pazīmēm – nogurumu, miegainību un ātru piekušanu pie mazākās piepūles. Tāpēc svarīgi ir novērst potenciālos riskus jau laicīgi un rūpīgi uzraudzīt sava ķermeņa stāvokli. Pretstatā kaitīgajiem faktoriem ir pārtikas produkti, kas palīdzēs saglabāt aknu veselību.
Runa ir par veselīgiem produktiem – dārzeņiem, zivīm ar zemu tauku saturu, vistas olām mērenā daudzumā, ar zemu tauku saturu pienu, ne-skābām ogām un nogatavojušiem augļiem, veģetāriem ēdieniem un linu sēklām. Un, protams, ka palīdz arī aktīvs dzīvesveids un bez kaitīgiem ieradumiem.
Saprotams, ka mainīt dzīves ritmu un paradumus nav viegli. To izdarīt ir daudz vieglāk, ja jums apkārt ir līdzīgi domājoši cilvēki, kas motivē nepadoties un sniegties pretī labākai veselībai, līdz ar to arī labākai dzīves kvalitātei!
Ko darīt, ja aknas jau ir bojātas? Protams, vislabākās zāles ir profilakse! Lai sāktu aknu ārstēšanas procesu, Jums ir jāveic pārbaudes – pārbaudiet asinis un urīn, veiciet aknu ultraskaņu. To visus novēros speciālists un ieteiks labāko risinājumu! Atklāt slimību tās sākotnējā stadijā ārstēšana ir vitāli svarīgi, jo tad ārstēšana var aprobežoties ar pareizu uzturu un īpašu zāļu lietošanu.
Ēdiet veselīgi, atmetiet kaitīgos ieradumos, kustieties pēc iespējas vairāk svaigā gaisā un dzīve izdosies!